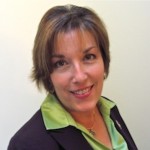 My greatest desire is to be of service and support to you as you discover and align with your soul purpose and live into your most joyful life. 
Let me share the story of my journey and you may see something you can relate to in your life.
I began my career as a social worker and crisis intervention para-professional. Upon the birth of my son, my interests turned to children and I became a certified Montessori teacher at the lower elementary level and found my listening and communications skills served me well in the classroom! I even taught the process to the children for conflict resolution and they rose to the task.
I taught for 20 years and initially loved it. I felt on purpose and knew I was touching lives. After 19 years, things began to change for me. I was tired of my small paycheck that barely covered my expenses. I was unhappy with the direction the school was going, burdened by the 50 hour a week workload, generally resentful and sick much of the time. I was at a dead end for advancement but didn't know what else I could do with my life. I felt miserable and found myself thinking hateful thoughts toward the people I thought were causing my misery. That was my wake-up call! I didn't like who I was becoming but I didn't know how to get back to myself.
Just show me the way out!
In sheer desperation and without really consciously knowing what I was doing, I began some powerful asking for a way out. I remember sitting in my office at home and shouting out to the Universe, "I know there's got to be a way out! Just show me the way out!" Immediately, my eyes fell upon a little book with the title, "The Way Out" on my bookshelf. It had been given to me years earlier by a bookseller who was revamping inventory and I had not read it. "Wow," I thought. "That was fast!" It said I should give up the struggle and let my Higher Self take over. This resonated with me, but I didn't know how to do that. So, I kept asking for more clarification and guidance.
I let myself dream!
One Saturday I woke up, sat bolt upright and just knew I wanted to define my ideal career. So, for the first time in many years, I let myself dream! I began setting the parameters for what I wanted, based on what I knew I didn't want from my current experience. Again, I had no actual knowledge of the process I was using. It just felt right. I had no idea where I could find a job like the one I had described to myself, but I decided not to worry about it. I just released it to the Universe and resolved to keep an eye out for an opportunity. I felt a sense of certainty that something would come along.
I am grateful…
A couple of months later I was offered an opportunity with a direct sales company. I decided to go for it! That experience was so helpful to me in many ways and I am grateful for what I learned and how I grew. But after a while I realized that it was a step along the way, and not my actual highest purpose.
…my first introduction to the Law of Attraction
In the meantime I had read Wallace Wattles book, The Science of Getting Rich. It blew my mind about what I could be, do and have! It completely changed my understanding of abundance and my "deserve level". It was also my first introduction to the Law of Attraction. I began to ask for help from my Inner Being to figure out what my next step should be and to get clear on what mattered to me most. I attracted books and teachers that guided me to defining my passions, getting quiet and clearly focusing on my highest desires. I put Mr. Wattles suggestions of how to build a clear mental image to work, and within a few months attracted a coaching certification course. I knew right away that this was what I had been drawing to me and signed up that night!
I am on purpose…
I am now a certified Law of Attraction Coach and the journey has been transformational for me on many levels. I have expanded into a whole new world that is exciting and fulfilling. I am on purpose, I love my life and it is my powerful intention to continue to touch the lives of others.
Here is a bit more about my qualifications:
Known as America's Life Purpose Coach, Estra Roell is a certified Law of Attraction Life Coach, certified Life Purpose Coach and an advanced PSYCH-K® facilitator. Her passion is helping people gain clarity on their passions and highest purpose, replace limiting beliefs and empowering them to move into inspired action to reach their dreams using a variety of powerful processes. She believes we can all live joyfully and purposefully and create the lives we want.
Estra is a co-author two books, "101 Great Ways to Enhance Your Career" and "How to Create a Rich, Successful and Fulfilling Life." She  co-hosted the internet radio show, Coach Café on Blogtalk Radio for nearly six years and hosted The Enlightened Woman Show on The BBM Global Network. She is a member of the International Association of Professional Life Coaches and the International Association of Transformational Coaches.
Estra lives just outside of Charlottesville, VA at the foot of the Blue Ridge Mountains with her husband, Daniel. She is a regular meditator, loves backyard birding, volunteering at the SPCA and day trips to the mountains. She is the grandmother of two wonderful grandchildren.