About Coaching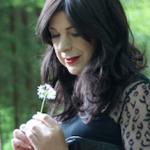 Each of us is unique and special with our own meaningful contribution to make to the world. We come into this world with the intention to grow and expand and through that, to fulfill our special purpose. We live our most joyful and abundant lives when we are following the path of our life's work. Coaching is a collaboration between client and coach to identify your vision and uncover any limiting thoughts and beliefs standing in your way so that you can shift your energy and move into inspired action.
As a Law of Attraction Life Purpose Coach, I will help you to uncover your inner purpose and passions and partner with you to craft the steps to making your vision a reality. You will learn processes to shift your energy in the moment, change old thought patterns and to recognize when you are moving toward or away from your goals. If you are ready to experience more aliveness, impact and joy in your life–to live on purpose–I am here to help you get started.
Here's a powerful question to ask yourself:  How will I feel if a year from now I'm still where I am today?
---
Coaching Packages
VIP Coaching Package:   I work with my private clients for six months at a time. Sessions are once per week, four sessions per month. All sessions are done on the phone or Skype, so you are in the comfort and privacy of your own home. Calls are 60 minutes.  Clients will also receive e-mail access to me between sessions and may schedule a 10 to 15 minute "laser session" between regularly scheduled sessions if the need arises. Payments are done securely via Paypal.
$400 monthly or
$2300 One time package payment
Maintenance Package:  Two private coaching calls per month during the first and third weeks.  This package is best for clients who have completed the six month package or one or more of my online coaching programs and would like to continue the coaching relationship or extend extra support.
$200 monthly
Individual "Refresher" Sessions:  These are only for clients who have completed the six month package or an online coaching program.  You may request a session whenever you feel you'd like some extra support.
$100
PSYCH-K® Sessions
PSYCH-K is a simple and direct way to change self-limiting beliefs at the subconscious level of the mind.  This can be done in person or remotely. For more information click on the PSYCH-K tab.
PSYCH-K 3+3 Package:  Three PSYCH-K sessions and three follow up coaching calls to clarify the actions that will support the PSYCH-K balance.
$495
Package of Four PSYCH-K Sessions
$272
---
Single PSYCH-K session
$80