Books
"101 Great Ways to Enhance Your Career "
$15.00 plus shipping
by Estra Roell, Laura De Carlo, Tory Johnson, Brian Tracy and many other leading experts
This book is designed for a broad audience ranging from the recent college graduate to the retired professional seeking a second career. It is designed to be enjoyed like a cocktail hour–taste a little bit of this and a little bit of that. Find what appeals to your needs and interests.
The contributing authors are experts in their fields, from previously published authors, business owners, life coaches and heads of associations.
You can learn how to:
Find your passion and relaunch your career
Network effectively to secure your next position
Create a fabulous resume and sell yourself in a difficult job market
Fuel your own success
Use the most effective job search strategies
And much more!

"How to Create a Rich, Successful, and Fulfilling Life: Dynamic Tools for Overcoming Challenges and Creating Rapid Transformation"   $18.00 plus shipping
By Estra Roell and other members of the International Association of Professional Life Coaches™
Are you ready to blow the roof off of your limitations? 27 co-authors, all members of the International Association of Professional Life Coaches™,  give you exercises, tips, and techniques for making the breakthrough you need to improve your life. Each author has written a chapter that contains powerful and dynamic tools that they use in their coaching business to help their clients overcome challenges and create transformations in their lives.
Topics include…
Sky-rocket your self-worth and net-worth
Make a deeper connection with Nature anywhere
Starting over when you've lost it all
Surviving a midlife career change
The power of writing for transformation
Mindset tools for managing your energy
Feng Shui color theories to transform your home
Money and Spirit in business
How to go from from despair to ease
How to go from pain to purpose
Release emotional trauma and let go of pain
Kiss procrastination goodbye
Transformations as a Small Business owner
And much more!
---
Meditation Audio Downloads
These are short, guided meditation audio downloads by Estra that can be used to help you feel good and focus on the unique and gifted person you truly are.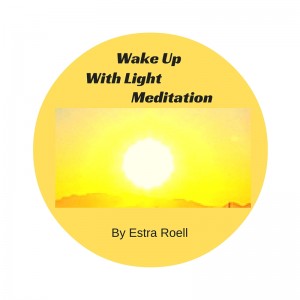 Wake Up With Light Meditation
$5.00
This short meditation guides you into starting your day calling in the higher light and pre-paving your day with light. A beautiful way to begin a fantastic day!
---
I Have Value Meditation
$5.00
This is a wonderful meditation for getting in touch with your Higher Self and tuning in to your value as a person. If you have been having issues with confidence or making yourself small, this meditation will focus you on your true worth and leave you feeling expanded!
---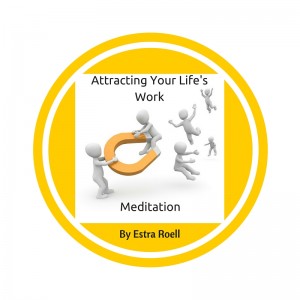 Attracting Your Life's Work Meditation
$5.00
This guided meditation will lead you to relax and imagine your ideal life, engaged in doing work you love and in alignment with your highest purpose.
---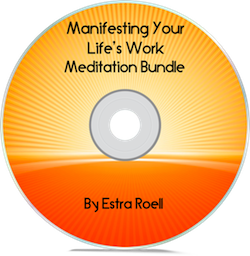 Manifesting Your Life's Work Meditation Bundle
$12.00
Get all three meditations to support you in manifesting your life's work. Start your day by calling in the light. Affirm your value and create your ideal life's work.