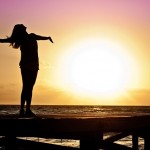 I'm so happy you are here and it wasn't by chance! If you are tired of just going through the motions of life and know there has to be something more, this is the place for you.  Many people are now realizing that their lives are their own to live and not about living up to someone else's expectations.  They are feeling a calling to live more joyfully and meaningfully–to follow their heart's desire and to have a sense of purpose.
If you landed on my site I know you are seeking more–more happiness, more connection, more enthusiasm for life, more purpose.  Congratulations for taking the first step!
Here's how you'll know if I'm the right coach for you to be working with:
If you are~
•    A successful professional woman, but hate what you do for a living
•    Feeling unfulfilled, drained and a chronic sense of dissatisfaction
•    Longing for more meaning and purpose in life and to connect with what you are truly  passionate about
•    Feeling trapped like a hamster on a wheel, just going through the motions of life
•    Wanting to learn to take care of yourself through self-love and self-forgiveness
•    You want to let go of trying to control circumstances, events and other people
•    Afraid of getting to the end of your life with regrets for what you didn't do
•    Want to let go of the "should's" and "if only's" and live in the present moment
•    Tired of living your life for other people and want your own sense of purpose
•    Wanting to know you matter, you're enough and you're good enough exactly as you are
•    Wanting to feel empowered knowing that all your answers are within you and you always have access to them so you can make the most aligned choices for your life
•    Wanting to feel successful doing what you love to do and bring more of the things you love into your life
•    Want to make a difference in other people's lives, or with animals or the earth
•    Unsure of what you want–but know it's not the life you have–there has to be more
•    Or you do know what would make your life more meaningful but just haven't been able to make the changes on your own
If any of the above resonated with you, I'd love to help you make your dreams a reality.  I offer you support along your journey to your best life, along with the tools to empower you that will last a lifetime. I invite you to emerge from your cocoon into your full potential!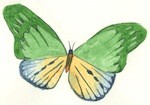 If you would like to know more, you can schedule a Life Purpose Strategy Session with me by clicking here. If you're ready to get going now with coaching or a self-study program click on Coaching Services or Products tabs.  I'm looking forward to serving you!