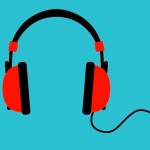 If you're not quite ready for private or group coaching, a great way to begin your journey toward a more joyful and purpose-filled life is by self-study programs where you will be guided step by step. I offer a variety of products which include PDF guides, audio tips, recorded live class downloads and video to help you on your journey of self-discovery and purpose.  Programs include topics such as Law of Attraction, getting clarity on your life purpose, overcoming your inner "gremlins" that hold you back from stepping into your purpose and how to get into inspired action.  Be sure to check the page featuring my short but powerful meditations and  the books I've co-authored.  Check in often, as I will be adding to the offerings!
Clicking on the drop down menu will allow you to explore the details of each product.  Or, click on the product pages below:

Magnetize to Manifest: 7 Steps to Living Your Ideal Life
Choose which programs suit your needs at any given time. And–have fun!!