Life Purpose Strategy Session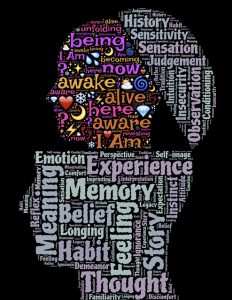 In our introductory Life Purpose Strategy Session:
I will be asking you questions to help you clarify your vision of what you'd like regarding your purposeful career.
We will explore some key stepping stones to living your purpose.
We'll begin to identify hidden challenges that have been holding you back or sabotaging your efforts.
You'll complete our session with a renewed zest for life and clarity on the next action to take on achieving your dreams.
You can decide if my VIP coaching or my "Getting Clear on Your Purpose: How to LOVE Monday Morning" programs are the best next step for you.
Before scheduling your session, please read the list below to be sure it is a match to your needs:
This strategy session is for you if ONE of these applies:
You long to do meaningful work, but aren't sure what what that is for you.
You're stuck in a career you no longer love and don't know what career might be a good fit for you.
You want to change or re-invent your career and need help to clarify your next career path.
You wonder whether to continue in the same work or try something new–you feel stagnant and unsure.
You're recently retired, or near to retirement and want to keep going–but with something deeply meaningful to you–and would like help finding out what that is, whether paid work or volunteer.
This session is NOT for you if:
You're clear about your career path and just need help to make it happen.
You mainly need help with job search strategy, résumé and interviews so you can get your next job.
You need help to be more effective or successful in your current job or job search.
You are mainly concerned with finding a job that pays the bills, not so much your dream career.
If you resonated with the second series of statements, please reach out to a career coach, who specializes in the type of support you need.
If you answered Yes to any of the statements in the first series, then this session is for you and you can fill out the questionnaire below, so I can understand more about you and your current career/life purpose situation.
Be sure to click the "Book Appointment" button at the bottom of the page to schedule your appointment.

I will call you at the scheduled time.  Note: If you are outside the US, you will need to contact me via Skype.  I will send you an email with my Skype name.
I'm looking forward to speaking with you!
Please answer all the questions and click submit. Then be sure to schedule your appointment by clicking on the "Book Appointment" button below the form.