Here's what people are saying about Estra's coaching:
"Estra is an insightful, powerful coach who draws out the best in clients and empowers them to reach their dreams. Estra has a gentle but direct style that makes me feel safe and yet challenged to move beyond where I've gone and to align myself with my life purpose. One of the major tools has been her teaching me to check in with my body and how I am feeling and use that as my guide.
I've had Psych-K sessions with Estra where my major blocks have been removed and I feel empowered and experienced a profound shift so that I could move forward into areas of my life that have been difficult. I would recommend her highly."

~Michelle Prosser, Leadership Coach
---
Before I began working with Estra I was feeling the pressure of succumbing once again to a family health crisis, in this case my mother's dementia, which in turn could override any plans for my own well-being in the present and/or future.  Ten years of dealing with my former high pressured company, ailing dad and my late husband's horrible suffering and subsequent death, had all but convinced me that my intuitive skills for my self "centering" and "balance" were out of my reach.  A dismal and depressing thought – scenarios that do not fit my generally positive psyche!
After working with Estra the real, authentic Sarah has re-emerged!  Happy, comforted, balanced and joyful inside and out–very content to be me, honoring my own guidance system!
The continuing coaching that I enjoy with Estra is my investment in me and the maintaining of a partnership that I value greatly!  I consider it a part of my continuing education and spiritual expansion.  Thank you Estra for being my partner in my continuing journey.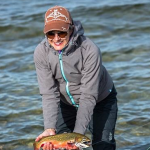 ~ Sarah Ashworth, Fly fisher and Cellist
---
I want to thank you from my heart for helping me to find out what my purpose is. Before I began working with you, I had no sense of what I wanted to do with my life and felt like I had no direction. But in working with you, you helped me to figure out what I wanted to do. And you helped me to realize that I didn't need to know exactly how I was going to do it, and that it would happen in time. I had to really work on that part…. I am forever grateful to you and I can't thank you enough!!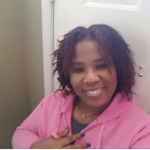 ~Talitha Stewart, Single Parent Coach
---
(Regarding "Living Your Purpose" group coaching program) I learned so much and found the experience very valuable. I found the exercises very powerful, practical and useful. Estra imparted the information in fun and friendly way so it was always a pleasurable experience. Indeed you have exceeded my expectations in the lessons you taught us and I am truly appreciative. It came at a time when I am moving towards finding my inner purpose so it is truly priceless. I am deeply grateful and appreciative of this experience. Hats off to Estra, best wishes always.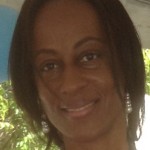 ~ Althea Brown
---
Coaching with Estra really helped me put things in perspective.  I was trying to build up an acupuncture practice in Virginia and finding it tough.  When I got clear on exactly how I wanted my business to look, even to how many appointments I wanted to have each week and the type of people I wanted to work with, and began visualizing that, it shifted for me very quickly.  People I want to work with have been coming to find me and my business is doing very well.  Estra gave me tools to use so each time I want  to grow my business more and even in my life, I can use them to help me move forward.  I'm really happy with my business and my life now.


~Christie Savage, Acupuncturist
---
I worked with Estra as a Life Coach in anticipation of closing my business and changing career direction.  Estra has a very gentle manner which immediately made me feel comfortable and willing got open up, share and be vulnerable enough to learn and grow.  Estra was always upbeat and ready for our call. There was a good balance of me sharing and expressing myself and her guiding me in a different way of looking at the situations I broached.  I learn so much through my work with her and the homework, and her responses to to my homework helped me focus and grow each week.  Estra went above and beyond when we met in person and did an activity which reset past false beliefs and self doubts.  I also liked the fact that she herself changed careers and is now thriving in her own life purpose!  I have now started my own Air B and B which is off to a great start!

~ Sharon Ortiz, B&B owner
---
Coaching with Estra was the most positive and powerful thing I could do for myself.  It is so supportive and "right on " to lead you to exactly where you want to go.  I learned tools to soothe my energy and focus on what I wanted–which was to use my unique talents as a musician after years of putting it on the back burner.  I also got into action with more confidence and I'm now finishing up a CD of original songs with the support of top people in the business and singing on stage.  This has been huge.  It's tremendous!

~Bobbi Terzi, Singer and Composer
---
The sessions were so extremely insightful,  healing and transformational. What I really appreciated, Estra, was your ability to be so perceptive and tune into the particular issues I wanted to heal.  During the balances I felt a shift in which I felt so much more energy, joy and clarity and peace.  It really felt like a new lease on life, as if I had just wiped the slate clean.  The result was that I just felt so liberated, so good! I feel, Estra, that you bring such a strong desire and commitment to serve the highest good of your clients. You were so present and so with me.  I just feel so blessed to have worked with you. (PSYCH-K Client)

~ Christina Kramer, Energy healer
---
Hi Estra, I am Donna and a very, very satisfied new client as far as those exceedingly powerful meditations are concerned.  One positive variable to the success of these meditations is your voice and the settings you visioned are breath taking. I was literally brought to tears and feelings of grandeur and joy on greeting my higher self. A truly magnificent experience. The departure felt as if the area of my heart chakra was tearing apart, and the tears flowed. I never knew I was so beautiful, this is definitely an awakening. I have seen what some people tried to put into words. Thank you so very much. God bless you.